National Barbershop Quartet Day was a 'Great Day' for KC

| | |
| --- | --- |
| Type of post: | Chorus news item |
| Sub-type: | No sub-type |
| Posted By: | John Braden |
| Status: | Current |
| Date Posted: | Wed, Apr 12 2023 |
By John Braden
The Heart of America Chorus' own Swing Shift quartet celebrated National Barbershop Quartet Day, April 11, 2023, by appearing on WDAF-TV Fox 4's Great Day KC program.
Tenor Carter Combs told viewers how Tulsa businessmen O.C. Cash and Rupert Hall met by chance in the lobby of Kansas City's Muehlebach Hotel in 1938, found two more guys and spent the night singing good old barbershop songs. They returned home to Tulsa where they convened 26 men on April 11 and formed the first chapter of what is now the Barbershop Harmony Society. The Kansas City Chapter -- HOA -- was the second to form in June 1938.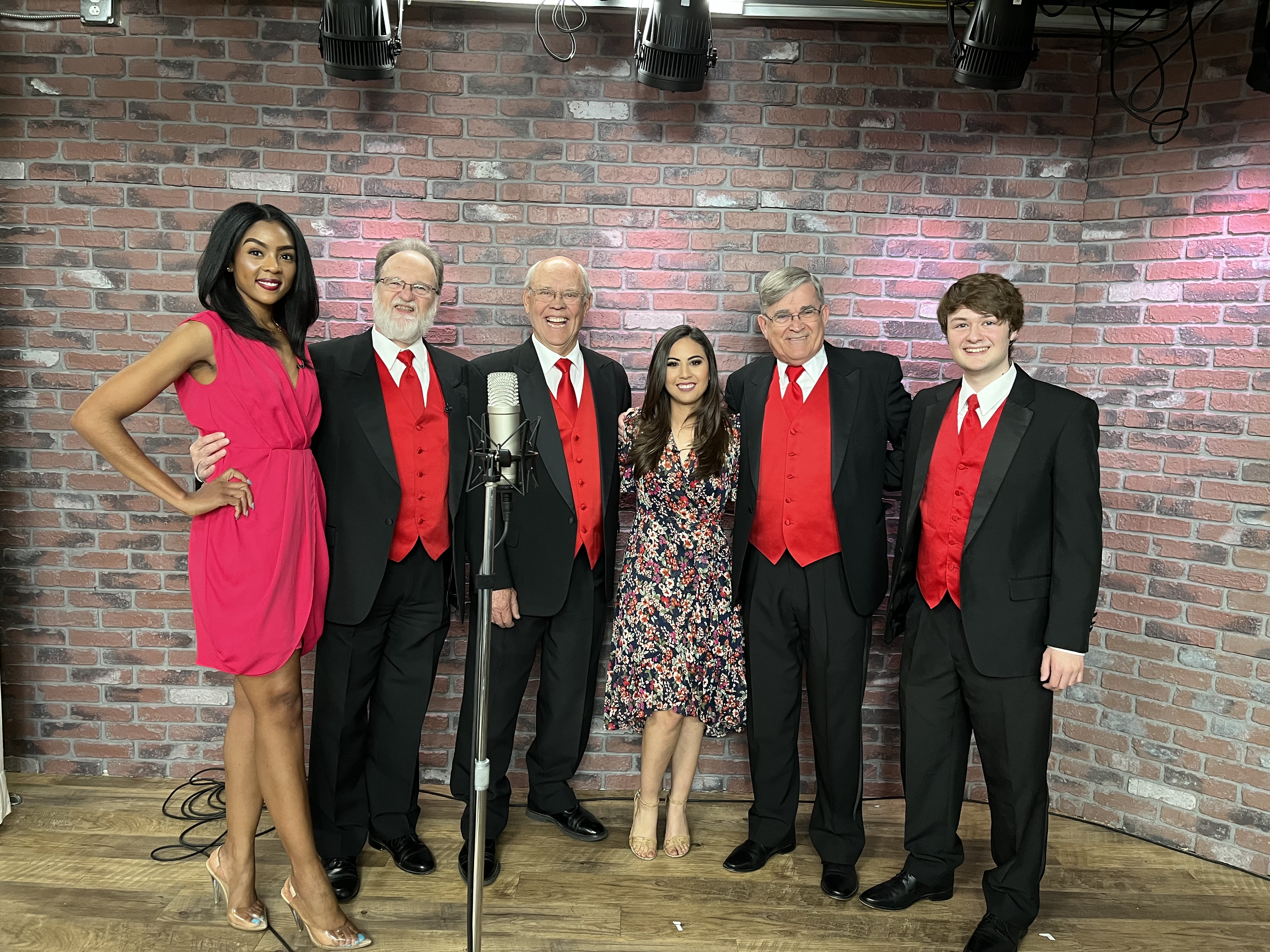 Great Day KC hosts Toni Talley and Adriana Davalos also interviewed Combs, director of the Heart of America Chorus, about HOA legend Dan Henry, who was for many years a weatherman on their station, WDAF-TV Fox 4. The program ran video of Dan in front of his weather map as Carter told the tale. The hosts also told viewers how to visit and join HOA.
Swing Shift was joined by HOA's Marty Oldehoeft subbing on bass for Eric Weber to sing "When the Red, Red Robin Comes Bob, Bob, Bobbin' Along." The station also prerecorded the quartet singing "A Wink and a Smile" and "Sweet and Lovely" for drop-ins during its hour-long show. Lead John Braden and bari Charlie Hill filled out the foursome.
You can see the performance on the attached Fox 4 video.