Kansas City wins District Plateau Championship

| | |
| --- | --- |
| Type of post: | Chorus news item |
| Sub-type: | No sub-type |
| Posted By: | John Braden |
| Status: | Current |
| Date Posted: | Tue, Mar 21 2023 |
The Heart of America Chorus won the district barbershop championship of its size "plateau" at the Central States District Spring Barbershop Convention, March 18, 2023, in Iowa City, Iowa.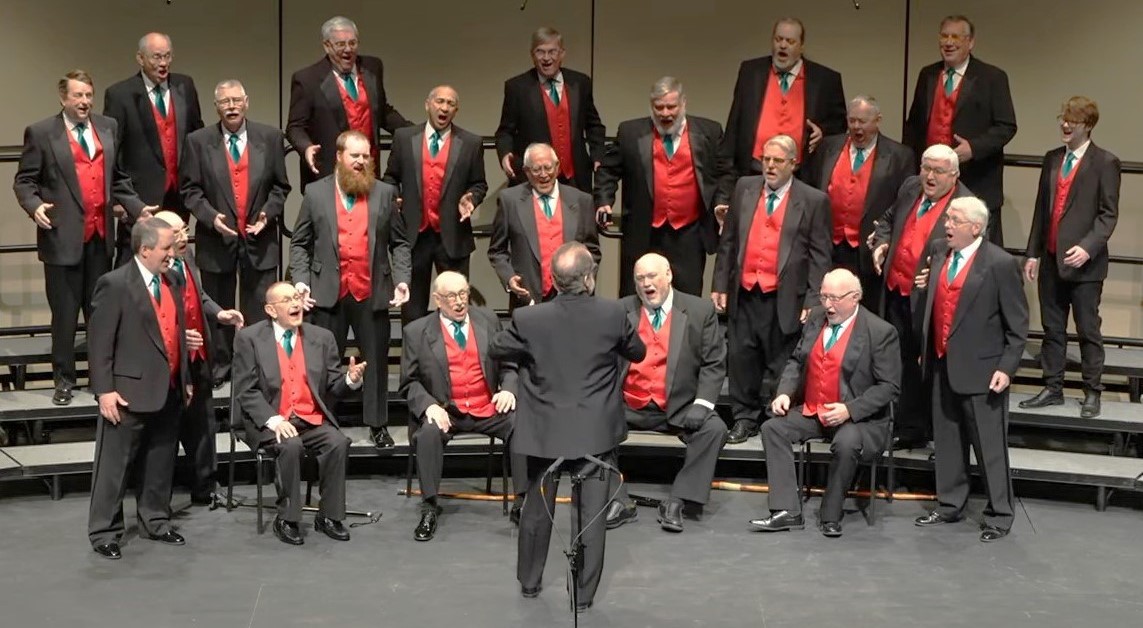 Under direction of Carter Combs, HOA scored an overall average of 66.2, including a performance score of 72.5 to win the Plateau II Chorus Championship for choruses of between 20 and 29 singers on stage. HOA had 23 on stage.
Singing "That's an Irish Lullaby" and "When the Red, Red Robin Comes Bob, Bob, Bobbin' Along," HOA also scored a 62 in the music category and 64 in the singing category.
The first spring chorus contest since the COVID-19 pandemic included only five choruses performing at the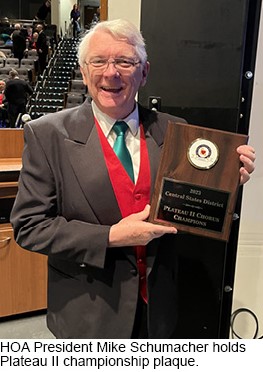 suburban Coralville, Iowa, Center for the Performing Arts. The district's smaller choruses compete in the spring, while larger choruses compete in a fall contest.
With 12 singers on stage, Vox Infinitus of Des Moines, Iowa, won the Plateau I championship for choruses of less than 20 members and the overall small chorus championship with a total score of 74.6.
Other choruses competing were all from Iowa: The Music Men of Dubuque, Old Capitol of Iowa City, and Harmony Hawks Chorus of Cedar Rapids.