By John Erwine
Your Golf Scramble committee has been working diligently for months now. Thankfully, COVID-19 has been on the decline, which has lessened the pressure on our efforts to convene a much better social event than last year. We began this journey 3.5 months ahead of last year, hoping to increase the number of players, donor prizes, and sponsorships. We believe we will.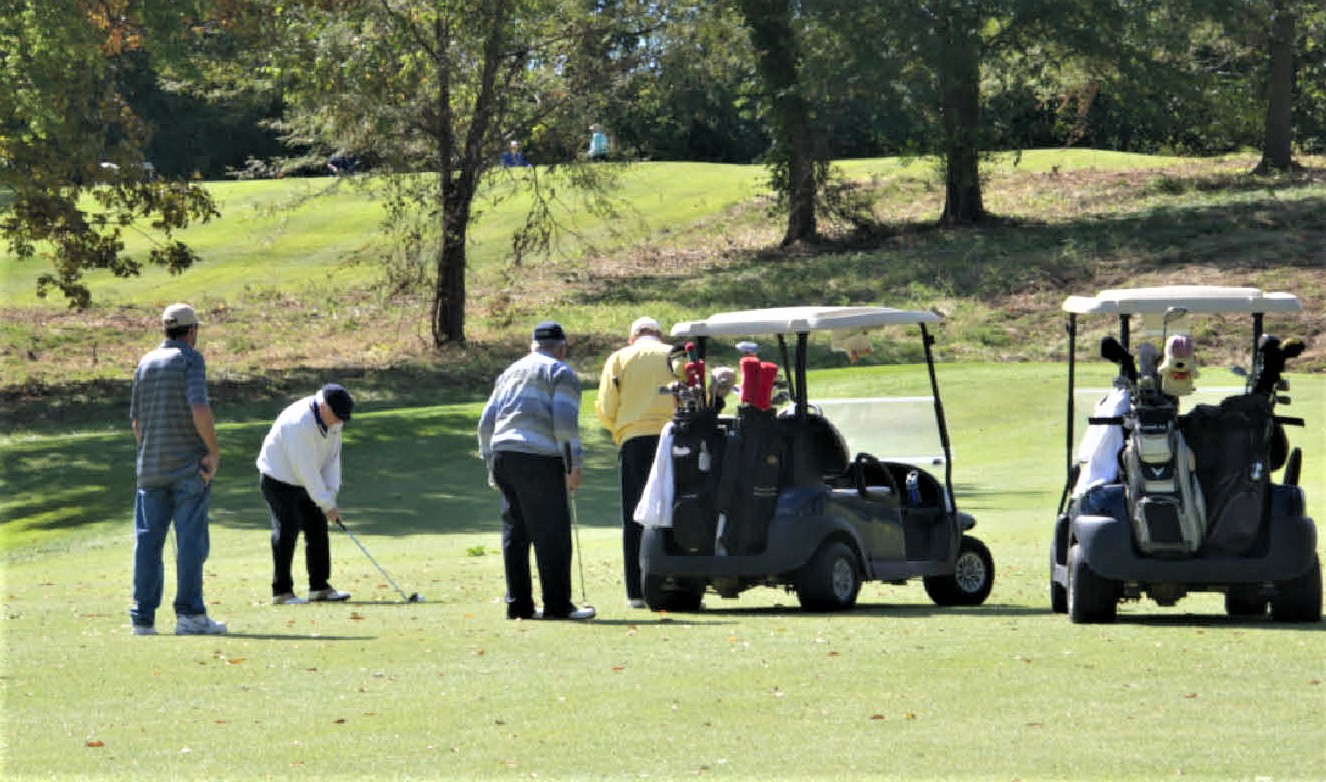 WinterStone Golf Course
in Independence, Mo., again will be the location Sept. 23 for the Golf Scramble. There will be several competitive Hole Challenges as in the past -- closest to the pin, longest putt and longest drives for both men and women.
And yes, always a "betting hole" which gives you the opportunity to win your bet back or, double your bet if your tee shot is within the circles. New last year, was the "Bubba Watson Hole." With a $20 donation to the chorus per team, your team can hit their second shots from the 150-yard marker.
A new sponsor this year is Kansas Speedway. We will be reciprocating in the promotion of each other's events. So, "Start your pitchpipes!" The Heart of America Chorus is scheduled to sing "God Bless America" at the Speedway just before the NASCAR Xfinity Playoff, Saturday, Oct. 23.
In addition, the Speedway will be bringing to our Scramble -- a Pace Car complete with someone to answer questions. It will be there all day, with raffle prizes as well. The common goal is to increase our raffle sales, and Speedway ticket sales. Our website www.hoachorus.com, also offers half-price race tickets ($25) to all HOA members, friends, and patrons through Oct. 8.
Additional information about the Scramble can be found on our home page by clicking on Golf Scramble.
Here's wishing everyone an Eagle, maybe a Birdie, even a Boogie. Oh, what the heck; just come and have a great time!