By John Braden
The Kansas City Chapter Board voted May 10 to return the Heart of America Chorus to full-time in-person meetings every Tuesday night beginning May 18.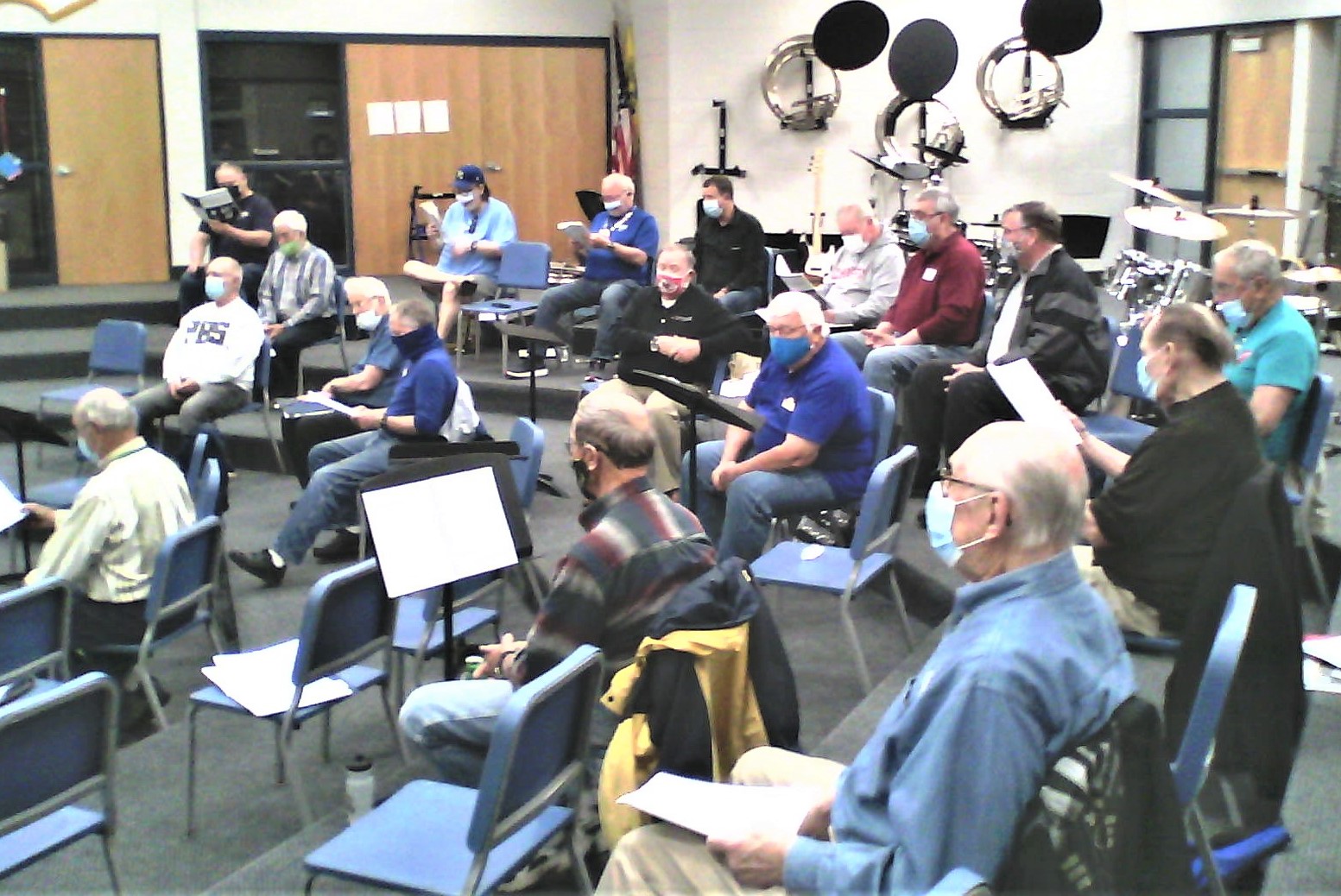 After 14 months of pandemic-inspired Zoom meetings, the chorus met in-person April 20 and alternated in-person masked-up meetings with Zoom meetings through May 11. The Board decided that had been a sufficient test period and OK'd a return to regular mask-to-mask meetings.
The in-person meetings will be held through the remainder of May at 7 p.m. in the band room of Center High School, 8715 Holmes Road, Kansas City, Mo. Singers are masked and spread out as much as the room allows.
The initial in-person meetings focused on harmonizing traditional Barbershop Polecat songs and singing a bunch of new and old repertoire tunes.
The May 4 in-person meeting included two new members, Chris Walker and Danny Anderson, plus another 20 regulars. Additionally, the ad hoc Zoom chairman, Barry Sanders, managed to "broadcast" that meeting via Zoom to members who were shut in or not comfortable returning in person yet.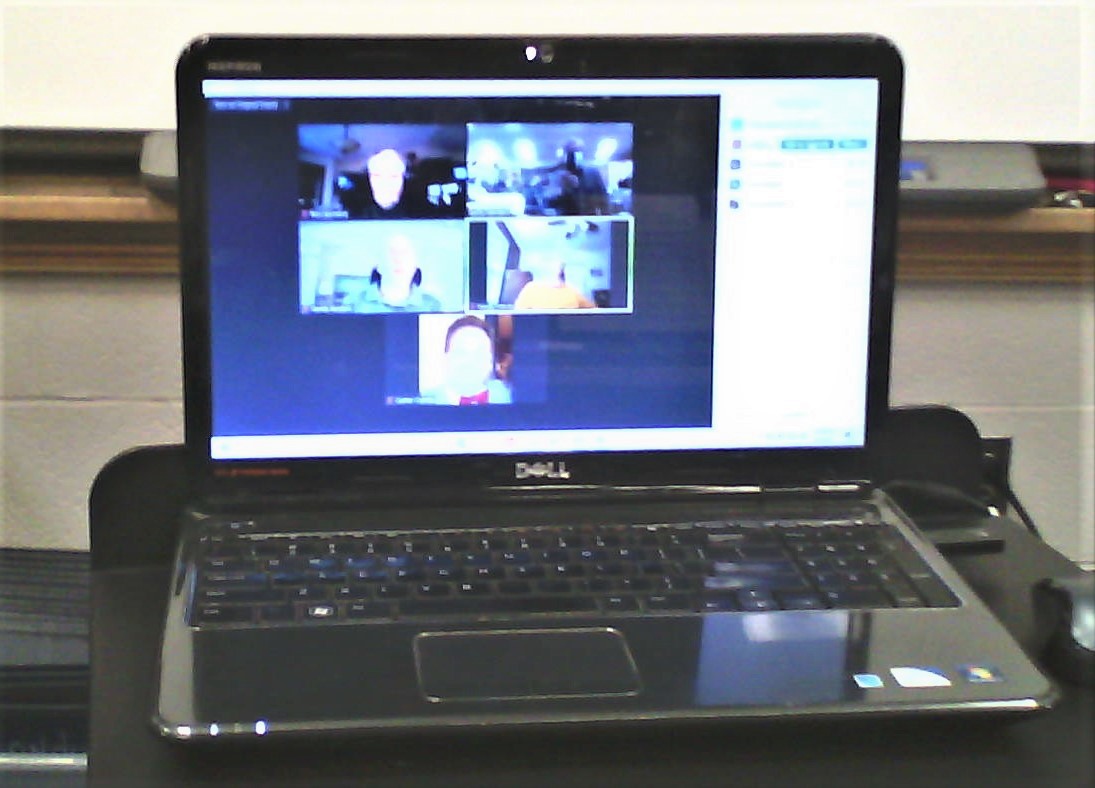 In preparation for full in-person gatherings, President Mike Schumacher called on members to enter the east door on the north side of the building and to remember their masks, water bottles and nametags that have been sitting in drawers for a year. Guests are always welcome.
HOA to meet at First Methodist, Blue Springs, in June-July
Another, temporary, change is in the works. Center announced that the school building will be closed for major remodeling in June and July. As a result, the Board voted May 10 to meet at 7 p.m. Tuesdays at First United Methodist Church of Blue Springs, 301 S.W. Woods Chapel Road, Blue Springs, during those two months. First UMC was the site of the chorus' recording of the Caroling Caravan fundraiser for the Salvation Army last November.